We spent the holy week in Batangas with H's family. Since the place is near the beach, we spent most of the time there. I did not join them swimming as I just came from a surgery last week, but the good thing was I got lots of time for reading. Here are some photos..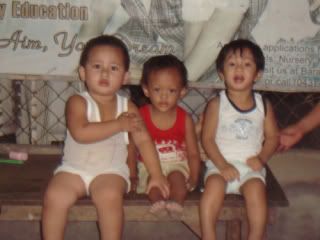 Jared with his batchmates (2nd cousins) - they're all born in the month of May
Will add more photos when I got the pics from my SIL..