We had a 4-day vacation in the beautiful Boracay last month - I know, late post again. We went there with my side of the family. We went swimming, island hopping, helmet diving, fly fish-ing and ate and ate to our heart's content. Besides, we got a lot of things to celebrate during that time. It was Father's Day, my 30th birthday and an advance celebration of my aunt's birthday.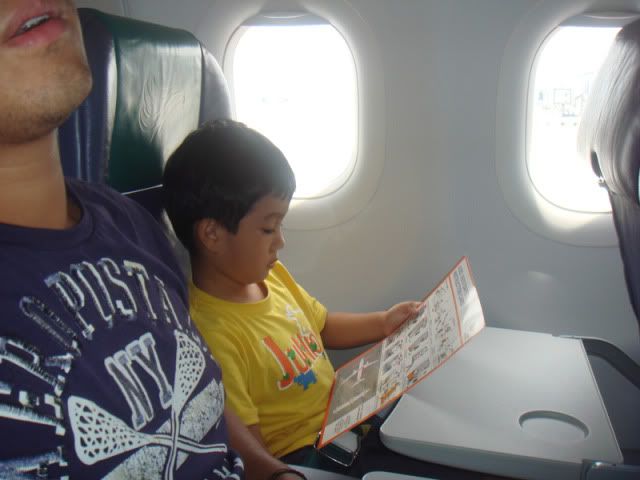 It was Jared's first plane ride that's why he made sure he gets to read the flight manual before take off. :)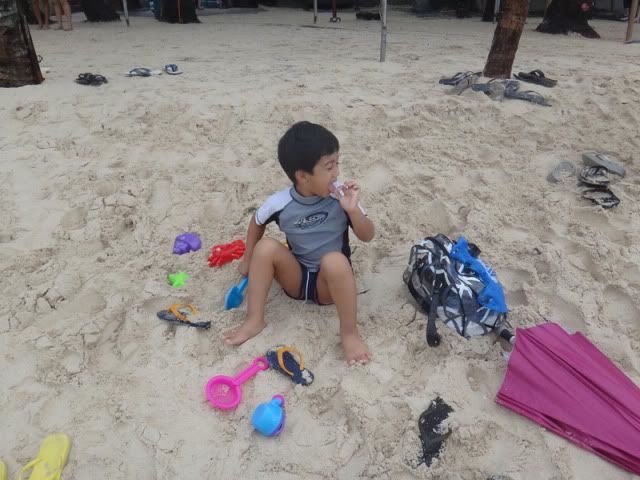 We had rain and storm on the 1st and 2nd day but we still managed to enjoy but our little boy doesn't like the strong waves so he opted to just play on the sand.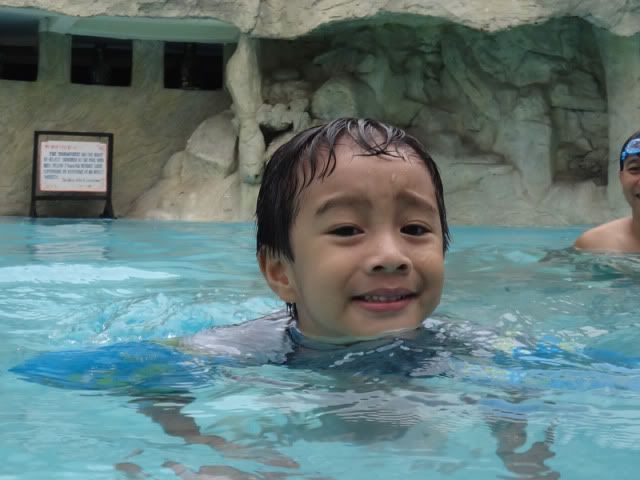 He only swam in the pool which he really enjoyed and which doesn't show in this photo haha!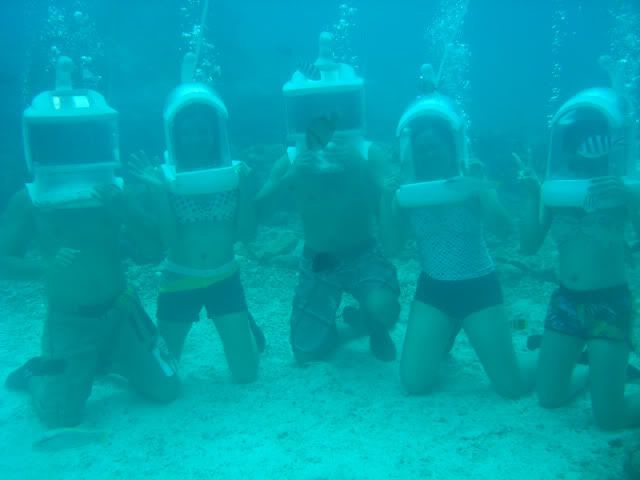 The 3rd day was when the sun shone brightly. We got to do a lot of things. We tried helmet diving.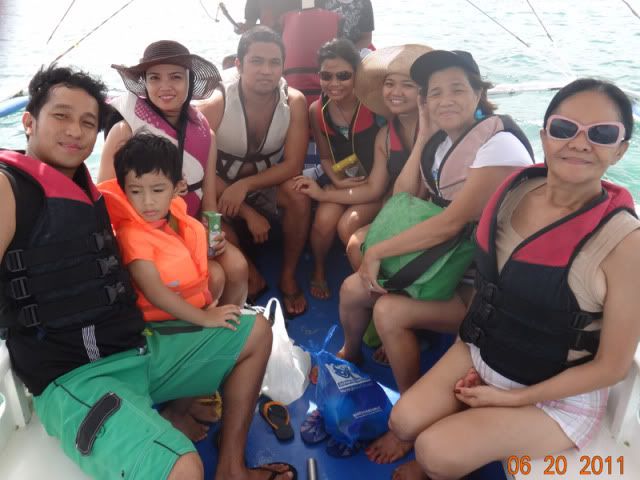 Island Hopping.. but forgetful me forgot all the islands that we visited.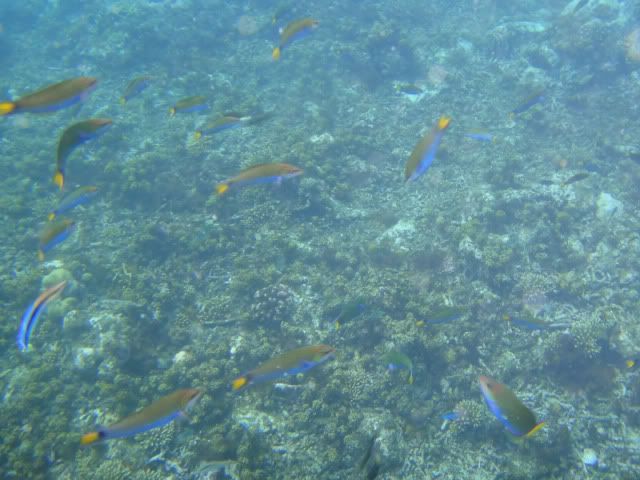 Snorkelling.. corals are not that pretty anymore.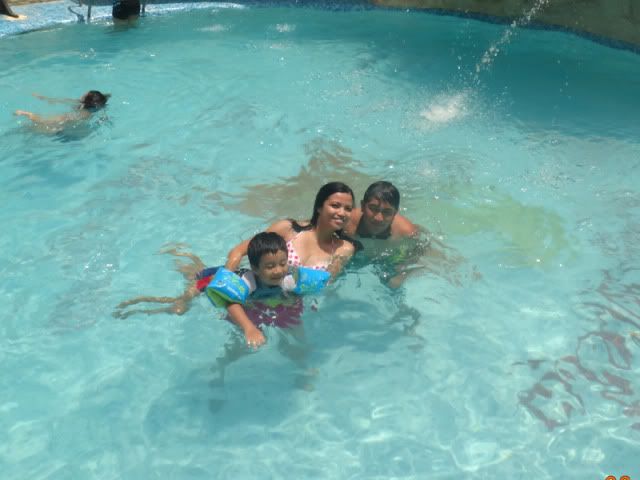 And swam all day..
So there.. that's how our rainy summer went :)