School year has ended and our little boy graduated and had their school's recognition day few days back. It was only me and my husband who were able to attend to my son's special day. His two grandmas both want to go with us but due to some reason they weren't able to. So hubby and I made a plan. If Jared gets an award, I will be the one to join him on stage while he takes our photo. He has some kind of a stage freight haha!
Then it happened. Our little one got two medals, one is for being an Outstanding pupil and the other one, most diligent.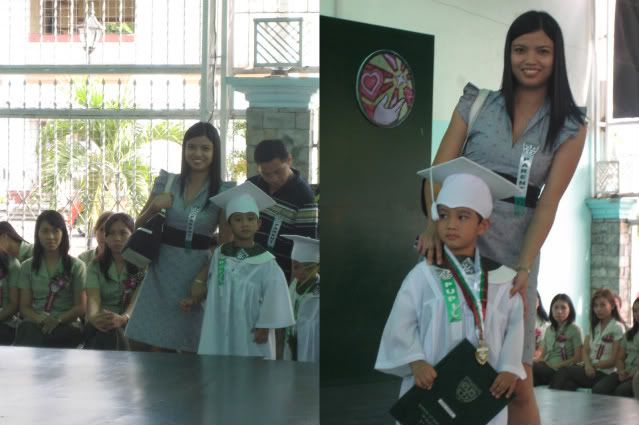 After all the medals were given, the teacher announced that there was another set of awards. Jared and hubby have an award too - Best father and son tandem during one of their school activities. I thought hub was really deserving as he was so active in participating on the games :) And so he had his moment.. on stage lol!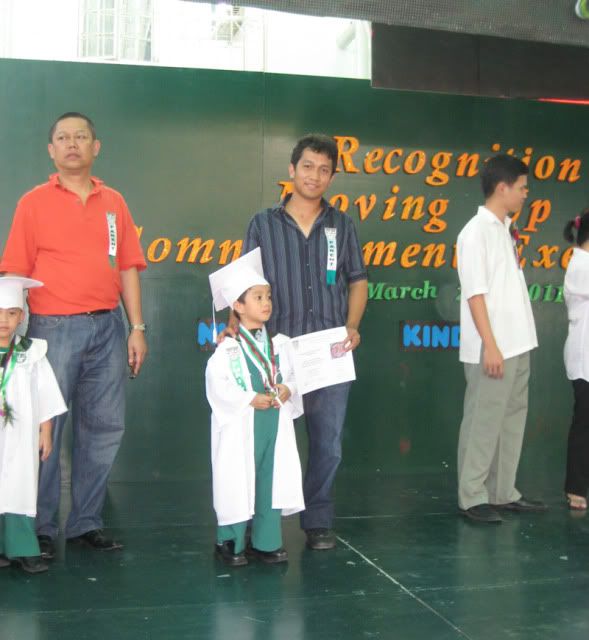 We both felt so proud so we have to take another picture on stage after the program haha!
Can't believe a school year has already gone. He'll be in kinder next. The next thing we know he's already in college. Oh no! don't grow up too fast my little boy :)