Yesterday, I went to a Halloween party with my little one and my sister. Jared came in a vampire costume. We were not that prepared. We just decided after I found the little boy's unused halloween costume and then registered for the party the day after.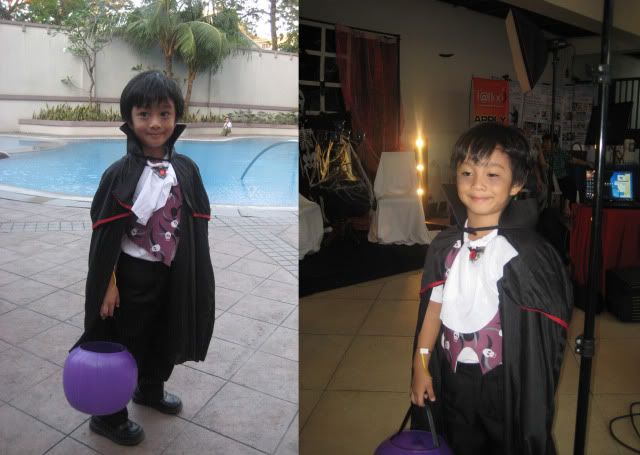 It started at five in the afternoon. There were lots of food for all the guests and all the kids came with their cute costumes.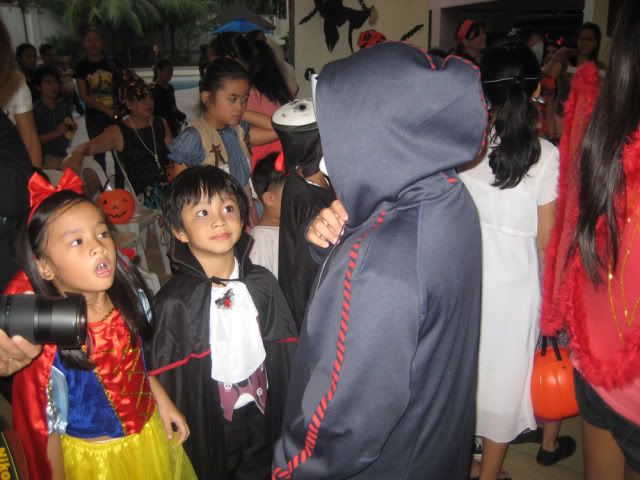 My little boy is so active in participating in all the games. He also won in the game which I don't know what it's called - it's where they have to pass a thing to each other while music is playing and when the music stops, the one who's holding that thing will be out of the game. Whew! That was a long description!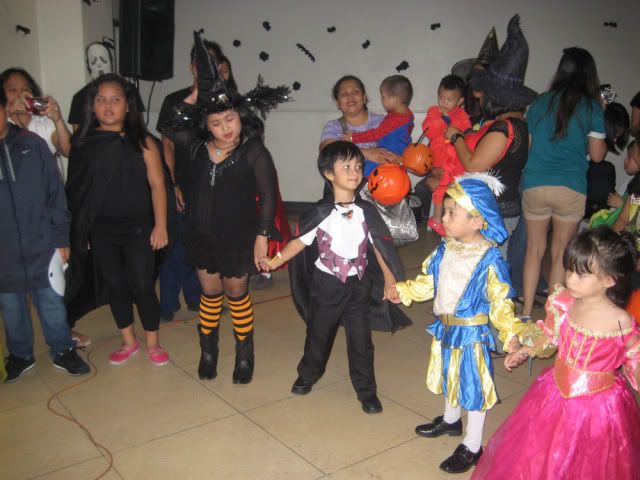 There was also a fun photobooth for souvenirs.
The trick or treat was the last part. They went all over the place to look for the people in costumes who will also give out chocolates and candies.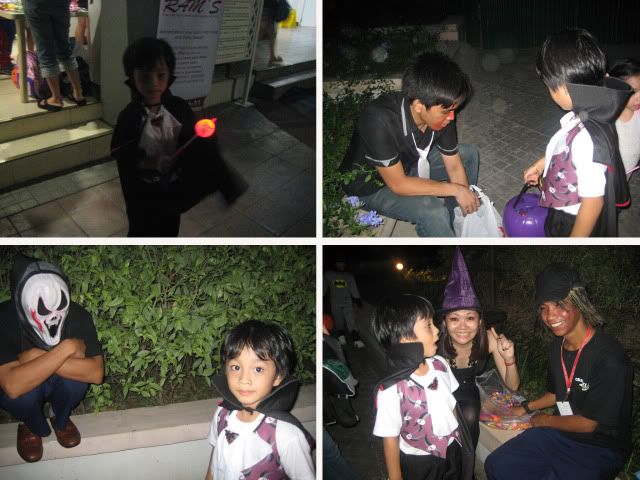 And this is what he collected after. lotsa goodies! He really enjoyed the party.