We're celebrating Christmas this year with just the three of us.. Me with husband and the little one. We usually spend it in Batangas with my husband's family and relatives but at this time the husband's work schedule was different and he had to work during the holidays.

It's pretty tiring because I did and will do all the cooking for Christmas dinner and Christmas eve. That's what I get for having two boys..

On the other hand, Jared wrote a letter for Santa but.. my bad.. I haven't gotten a gift to fill in his Christmas sock. I need to think now of a reason why Santa's gift will be a bit delayed.. hmm...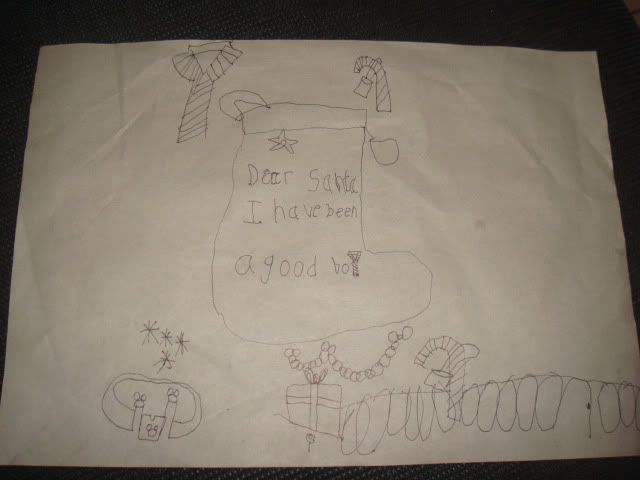 It's two hours before Christmas eve so I will just leave you with this.. Merry Christmas! :)