We all got up so early today because of the little one's first day in school. I had to get Jared up two hours before his class as it takes ages to feed him in the morning. Good thing, we did it in less than 30 minutes. He was so excited and so eager to go to school but I think I was the one who was way more excited than him :D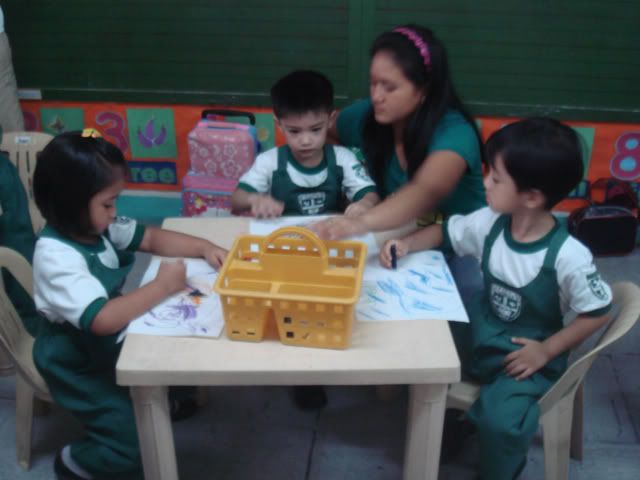 We arrived in school just in time. The classroom was so crowded because of all the moms and the kids' companions. Everyone was busy taking pictures so was I but I was not able to get a nice and clear photo. They started with the classic greetings, the combo "sing and dance", coloring, and of course the much awaited, snack time or recess. I thought Jared won't eat but he did. Maybe because all of his classmates did so it kind of became an encouragement to him.
There were other kids who won't go away from their moms, who cried and would not listen at all to the teacher. I'm really so thankful that my son was really cool during the whole time. I just hope that I don't have to stay inside the classroom after a week and that he'll completely adjust to the school environment.