Been so long since I last blogged about the little one. It's not that he's not important to me but really time is the issue. Good thing, I'm having free time these days for blogging. I just want to share some things about him..
He still loves books. His favorite place in a mall is the bookstore and he's the one who chooses the book that we will buy for him. The parents were really not fond of reading the way he is that's why I'm so glad he turned out to be the opposite in terms of reading haha!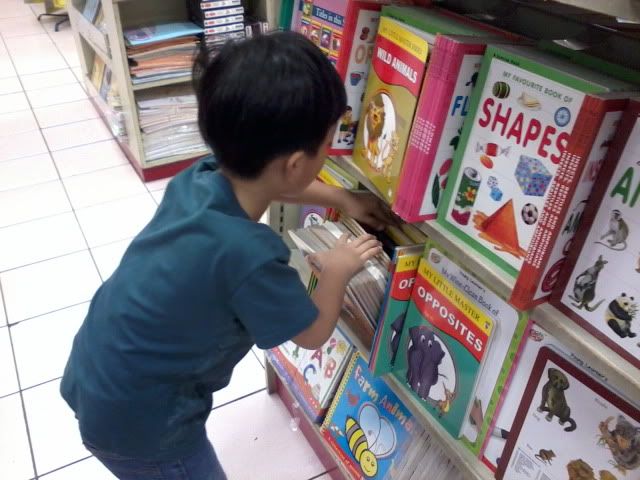 He's always eager to do his homework and I need not convince or drag him to do it. Lucky mommy!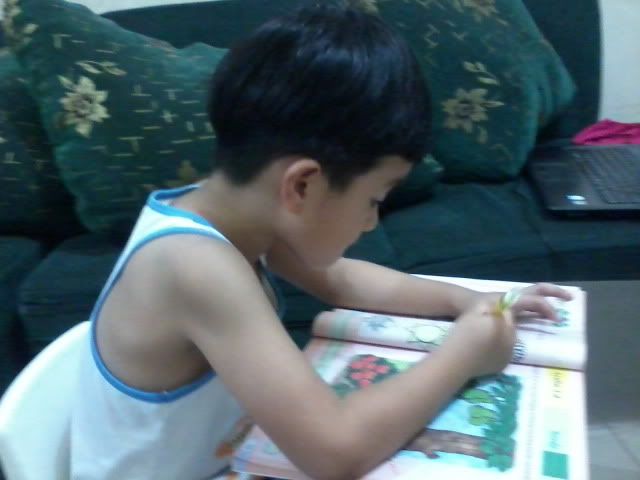 And even if we're out, I always make sure I have his pen and paper to keep him busy.
Because he gets so bored when he goes shopping with me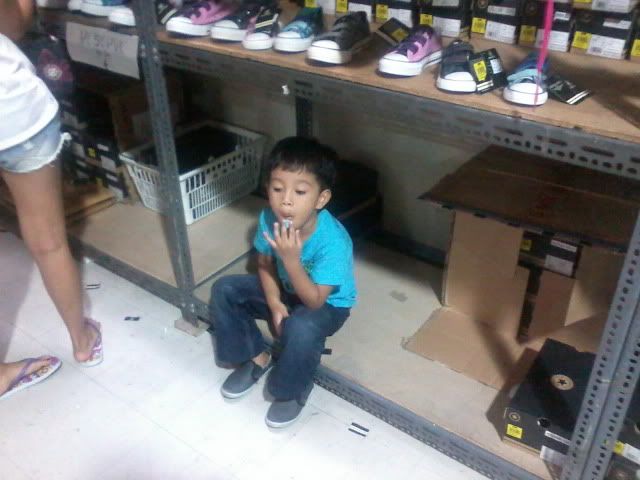 He likes to blow cake candles so whenever we buy a cake we always make sure it has candles.
He is so adorable and so sweet. Just this morning he said to me "Mommy, can I kiss you on the eye coz I love you so much" What? eye? haha! funny kid! In a few months he'll be five.. oh my he's growing so fast!