Yep I finished it! Yipee for me! It was my longest race ever and I finished it at 01:32:27.94 not so bad haha! Btw, you can view the race results here.
I ran with 3 of my running girlfriends.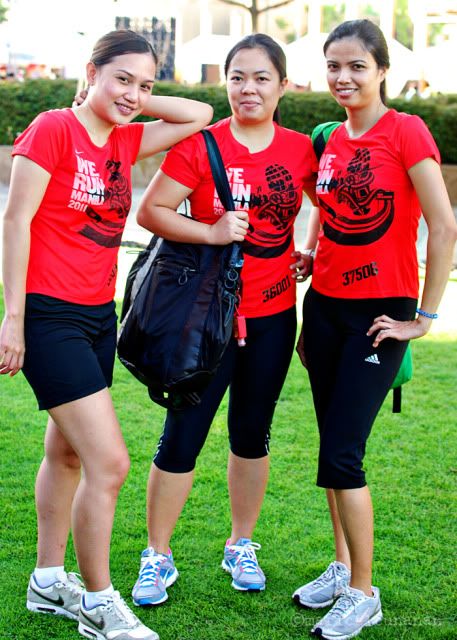 And with the husband who is also a first time 10k-er.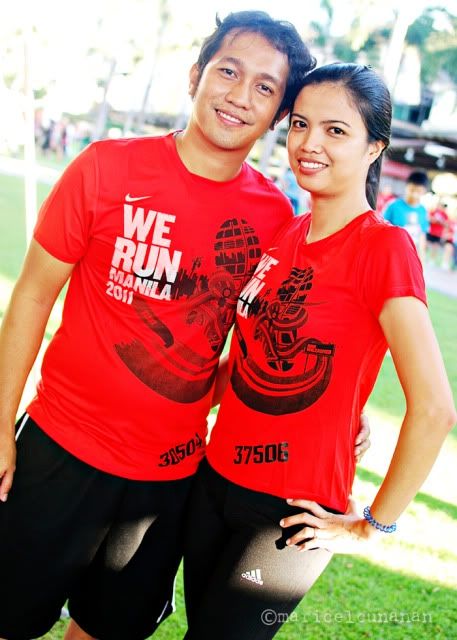 It was a great race but it was not easy at all. There were so many participants. We passed by the starting line 4 minutes after the gun start because of TOO many runners. Good thing we have race tags or the timing chips so our time is still pretty accurate.
The race started at 5pm. It was TOO crowded at the start. I wasn't able to run at my pace because I might bump into another runner. Though on the 6
th
kilometer there was less number of people running maybe because of exhaustion but thanks to the ample water stations that served both water and sports drinks which helped me get my momentum back.
I realized then that I should bring a camera on my next run so I can take photos. And because I want to have a picture with coach Rio!
haha
!
Overall, it was one hot fun run! I hope this becomes an annual event. But first I need to train more!