My sister and her long time boyfriend are going to get hitched! And I'm going to be the Matron of Honor.. yes matron! oh my.. does that sound so old???
OK, as a maid of honor.. err.. matron of honor, I helped her with the planning - choosing gown designs for the bridesmaids, wedding favors, trying out caterers' menu (I loved this!), sourcing out suppliers and making the invitation. The last on the list, I would like to share about.
We decided to just make the invitation on our own. I got the inspiration online (sorry card company I got some of your idea ;) ). I just tweaked it a bit and changed the colors according to her motif which are brown and teal. Got nice cardboard papers from National Bookstore for the invitation pages and also for the envelope. We did not use the traditional envelopes, instead we made our own also. It was just a bit tiring cutting all the half circles on the envelope. But I felt that our effort was all worth it. Here are some photos..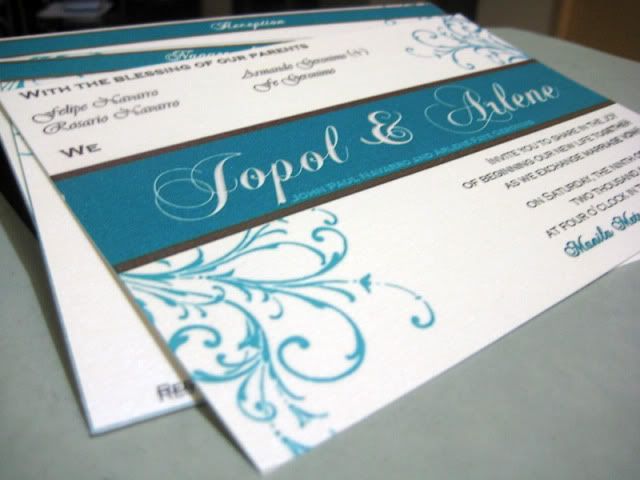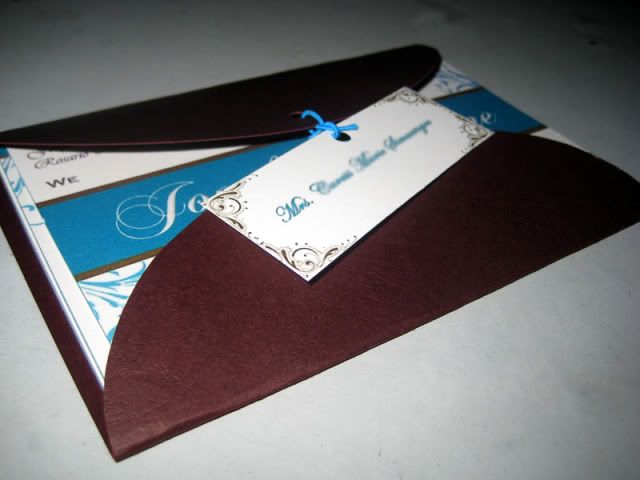 I really enjoyed being a soon-to-be Bride's slave! And I'm getting so excited for her wedding day which is barely a month from now.