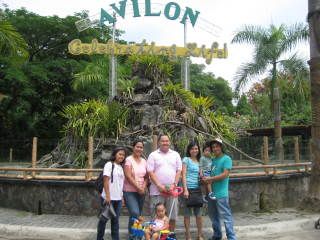 Nec and I decided to visit the Avilon zoo with our "chikitings" for them to see different animals. It was Lily and Jared's first time to visit a zoo. We arrived at 10 in the morning while Nec's family got there an hour after. The entrance fee is 250 for adults and 200 for children. We had lunch first before we started our exploration of the zoo.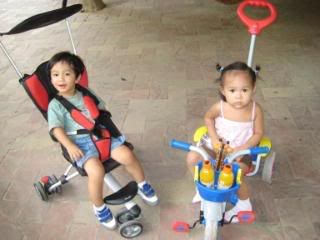 the pink team
the green team
The Avilon Montalban Zoological Park is the largest zoological park in the Philippines, to date. It took us more than 2 hours to explore the 7.5-hectare zoo. Good thing we hired a guide to lead and give us some information about the animals. At first, I was hesitant to get one because it's just an added expense but later then I realized that it's a must or else we'll get lost inside the zoo.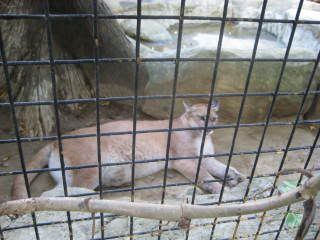 mountain lion - edward's favorite :)
kingkong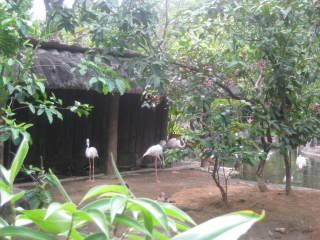 flamingos
Our guide also shared with us the history of Avilon zoo. It started with a man's collection of different animals in his home. And when his collection started to grow bigger, he decided to purchase a land where it can house all his animals and later then decided to transform it into a zoo.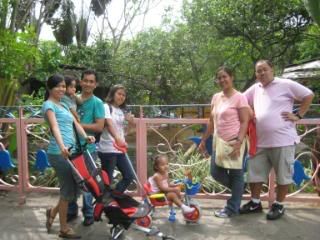 The zoo has large exhibits of exotic and endemic animals which include species of birds, reptiles, mammals, and fishes. The animal that really caught our attention is the giant arapaima fish from South America - largest fresh water fish in the world. I think they are 8-9 feet long. They looked like giant tilapias for me. And because we are amazed by them, we decided to join in feeding them. Their food costs 10 peso/pack. We also had the photo op with the yellow python. I was able to touch it but I got a bit scared as I felt something inside his body is waving.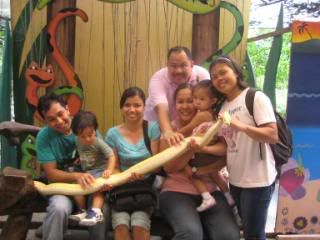 We all enjoyed our visit to Avilon. It was worth visiting and brings out the inner kid in me :). I think the tots enjoyed it too as Jared was always imitating the sounds of the animals we visited. They still don't have the big mammals like the elephants, giraffes & zebras but our guide said that they will be arriving this year, and many new attractions will be open soon.
More photos here