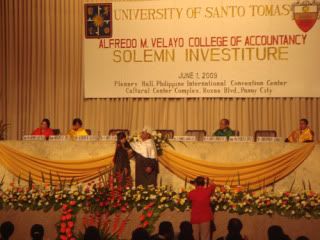 My sister Tin graduated from college yesterday. I was not able to bring Jared with us since kids his age are not allowed inside the convention center. It was held at PICC from 2-5pm. The graduation ceremony was actually shorter than what I expected maybe because of the less number of students participating in the ceremony. Mine dragged on for so long because we had the whole college of science students graduating.


I am so very proud of the young woman she has become and with all the achievements she got. I'm sure if my dad's still here, he would be the happiest. He was the most excited about it back then.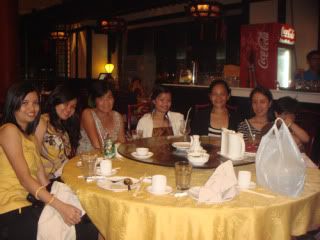 Anyway, after the ceremony we went to the Mall of Asia to have dinner with my Aunt and cousins. We decided to try Highlands China Palace at the 2nd floor of MOA. The place was set like an ancient palace.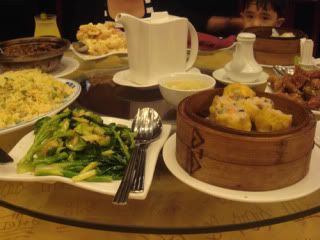 We had siomai, hakao, crabmeat and corn soup - yummy with real crabmeat, chicken and prawn salad - this one's my favorite, beef in pepper sauce, salt and pepper pork spareribs, seasonal vegetables with garlic and of course the all-time favorite yang chow fried rice.