The husband and I left the house at 5am, went to fetch Cel and then headed straight to UP. Since I ate a lot the night before because of all the parties we attended, I just had pandesal to fuel myself for my first 5k run.

We arrived a bit late as we spent quite some time looking for our parking slot. Good thing, the race did not start exactly on time. The 10k runners were still there when we arrived but after a few minutes we were then off.

Most parts of the roads are hilly so I had a harder time. I decided to run an easy pace to conserve my strength and then sprint on the last part. But after a little while, I was already exhausted. So what I did was run for a while and then walk a lot because of exhaustion. I didn't know that I had to inhale through the nose and exhale through the mouth. I was breathing all the way through my mouth only. I really didn't like my performance in this race. My clock in was 47 minutes and 27 seconds. I finished last among my friends and I really need to practice.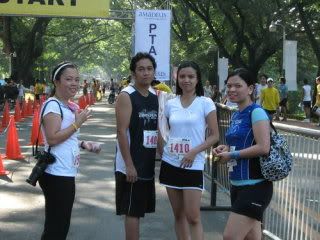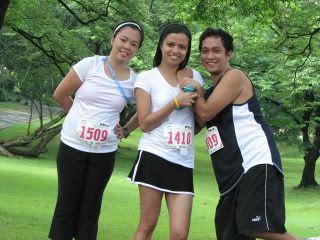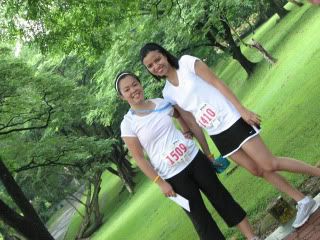 After the race, we went to get our finisher shirts which I did not liked much. Anyway, the raffle draw prizes were great. In fact,
Cel
won a hotel accommodation in bora for 3D/2N. Lucky girl!
We had our post-race meal at McDonalds again. I hope on our next race that we will eat somewhere that's not Mcdo (haha!)
Until the next run!