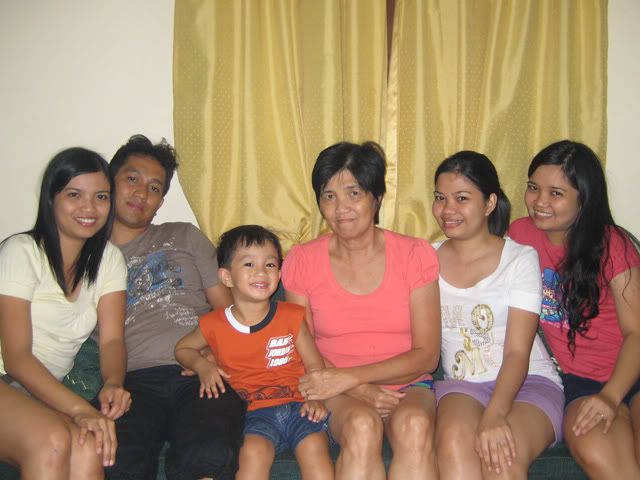 I know this post is so overdue as I've been busy with lots of things. Anyway.. we (my family) spent the New Year's eve with my family (family I was born to) - my mom and 2 sisters. It had always been that way - Christmas with H's family and New Year with my family.


I spent a lot of time cooking for the New Year's dinner along with my sisters. We all enjoy cooking and trying out different recipes. Unfortunately, one dish turned out to be more on the salty side and another one got a little burned in the oven. Good thing, mom cooked also so we still enjoyed the New Year's menu :)

Jared was so active until midnight even if he just had an hour and a half of nap in the afternoon. It was like his first time to celebrate the New year since he slept before 12 midnight on last year's celebration.

A few minutes before the countdown, we all went outside of the house to watch our neighbor's fireworks. We did not buy our own fireworks because I think it was just a waste of money when we can watch for free :)

Now I'm thinking of my new goals for this year.