2 of my friends who were both living in another country have come home for a holiday vacation here in PI. That's why Christmas is the most wonderful time of the year because it's when you get to meet a lot of friends and have a lot of parties.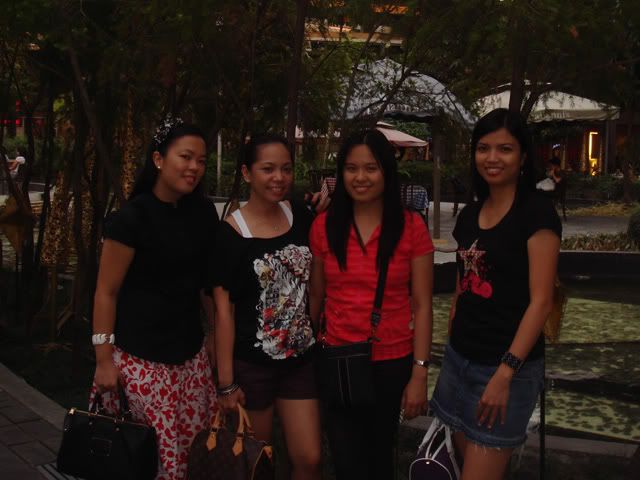 So I met up with my friend Maan with her husband Rex along with another two high school friends. It was set in the early afternoon because
Cel
& Lorie have appointments at night. Anyway, we had a nice dinner at Shomal which serves Persian cuisine. I had the chelo beef kebab solo and it was good and the rice was super yummy. Didn't know that rice can be that tasty. And the best thing about it is it was free! Thanks Maan! :)
And another one night out with Chelle and the gang (first one for 2010!). Started with coffee while waiting for the two late comers (you know who you are! haha!) Then we had dinner at Cyma, Trinoma - a restaurant that serves greek food. I thought that we will just have dinner so H and I agreed to go home together after dinner. But everyone was bitin so we decided to go to Guilly's at Tomas Morato(with H). Too bad hubby and I had to leave early (yeah bummer) because we're leaving for Batangas at 4am the following day. But still I had lots of fun! fun! fun!