What a busy weekend! Attended a wedding on Saturday morning with H's family together with our little one. This was his first time to attend a wedding. Though I know that kids are not that ok to attend this kind of gathering, MIL told us that it's ok because it's a wedding of a close relative.

My SIL and BIL were both part of the entourage so I made myself the unofficial photographer. Too bad, SIL wasn't able to bring her SLR camera so I had to make do with my good ol' point and shoot cam.


The ceremony was held at the church inside Camp Aguinaldo (I forgot the exact church's name) and reception followed at New Horizon Hotel. Here are some snapshots..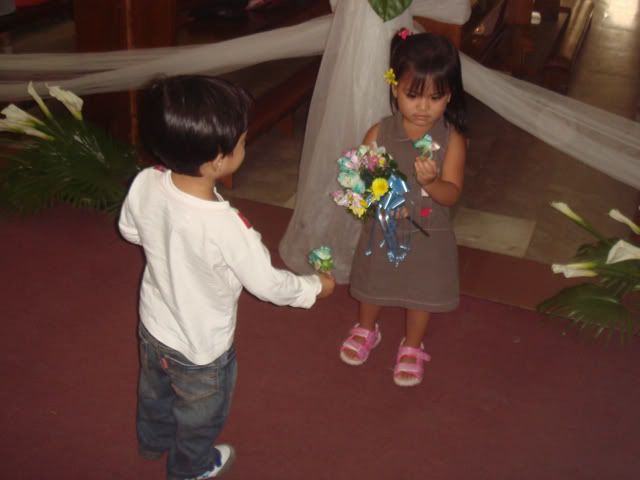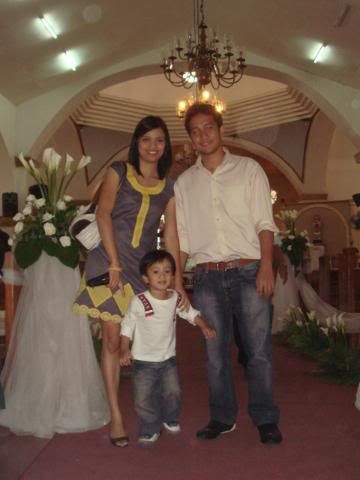 And in the afternoon we attended a house blessing of one of H's relatives. There we met a pretty little girl named Sarah and their pet dog, Cuba. Jared was a bit shy at first but after a little while he started to be so active and he played the whole time with his new friends.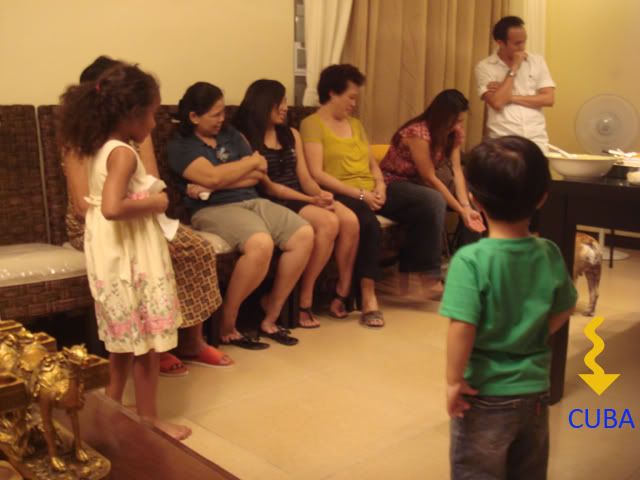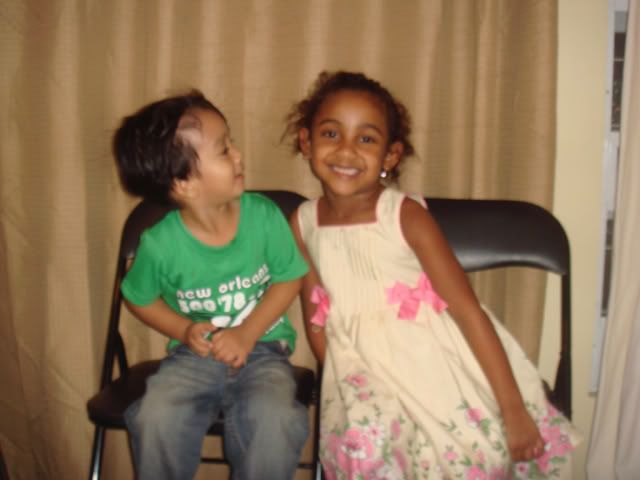 The following day, we went to the fort to join the Globe Run for Home race. OK, I will make a separate post for this..
Then in the afternoon, we met up with my Auntie Nancy with her daughter Eline who are currently in vacation here in the Phils. Btw, they live in France. My other tita also joined us with my cousin, Ate Ging and her hubby and 2 kids. Yes, we're a big family! In fact, we had the longest table on our dinner at the resto.
The only photo I took that night. We are not yet complete here. My sister Lyn & her bf Jops & Ate Ging's hubby were not in the photo as they have not yet arrived. Tita Elena & Keenan did not join because the little boy was having little tantrums.
Thanks for reading! have a great week ahead! :)