Had a fully packed weekend with my wonderful family and friends. Saturday was our flu vaccine day. We availed the shot from the company where my friend works for, since it was a lot cheaper compared when you avail it directly from doctors. Our sunday was about swimming and boxing but wasn't able to bring my cam so I'll just post about the vaccine day.
Vaccination is at Makati and so we have decided to let our little one experience riding a train, the MRT. Parked the car at the mall in North Ave. and from there we walked our way heading to the MRT. It was Jared's first time and he was so excited.
Here's his dad explaining to him how to insert the MRT ticket
Got off at Buendia station and headed to Ayala Triangle Gardens to meet up with Nectar and her family. By that time it was already lunch time so we went straight to the resto to feed our tummies.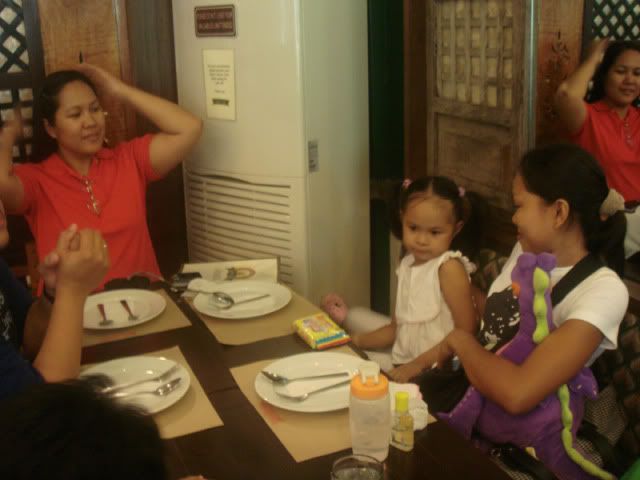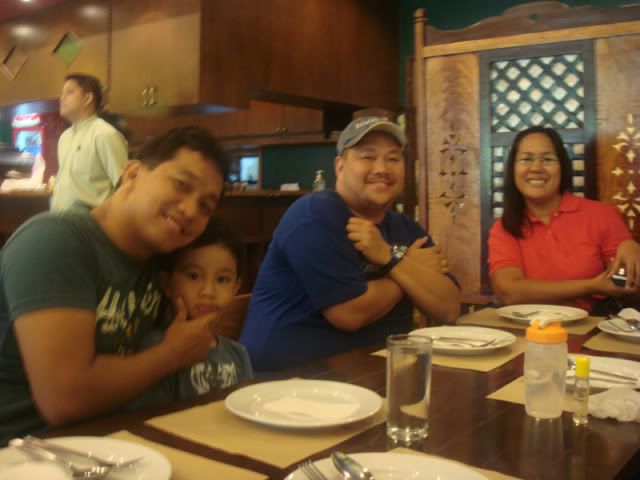 The garden looks nice and seems well maintained and the grass looks really nice on photos so we took pictures before going to the office for vaccination. Here are some.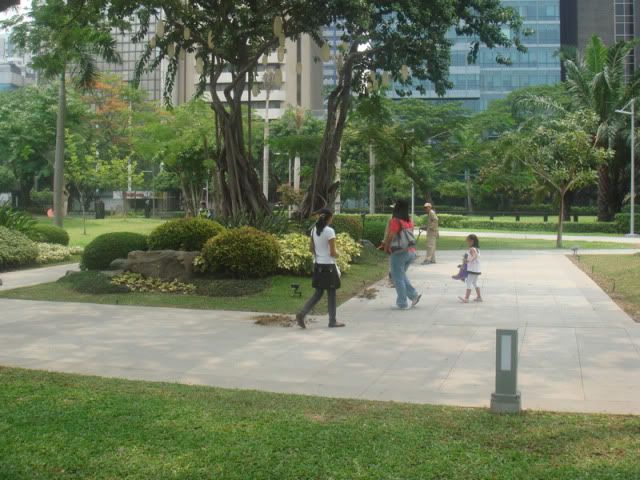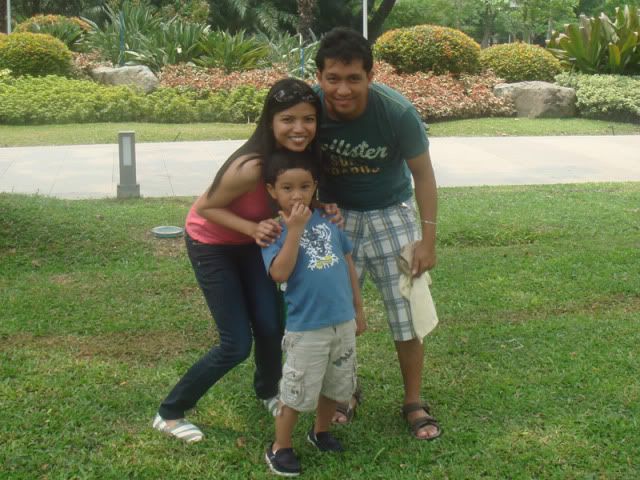 After the photo op, we went straight to the vaccination - our main purpose! haha! Adults get the shot first. Here are the kids while waiting for their turn - busy with their doodling.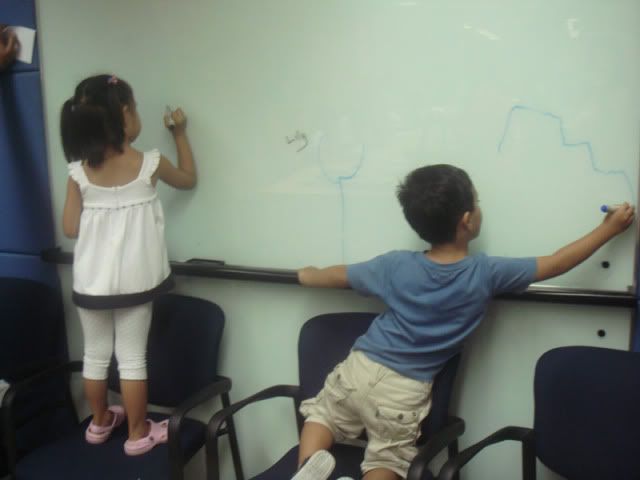 It was a really tiring day with all that walking we did. Look how tired my son was haha! We were suppose to shop first but we were all so exhausted we just went home immediately.