My precious little one turned four a couple weeks back and since he loves to swim play in the water, we thought of having a pool party with the whole family (hubby's side and mine).
And since it's his birthday, we prepared his favorite foods.. it's ok if most of them are junk hehe!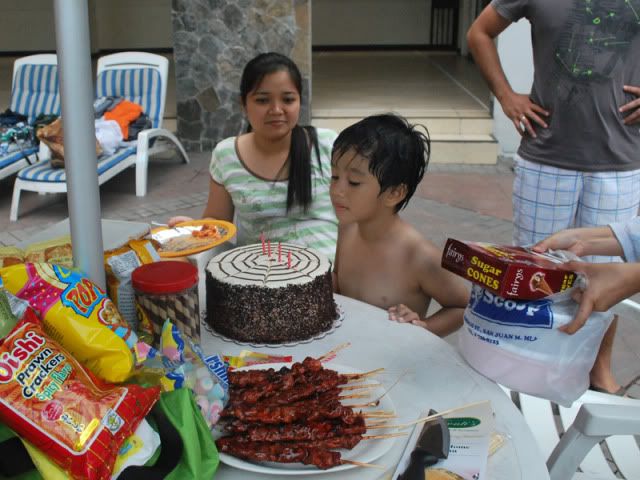 We got him an inflatable boat without paddles but he said he wants the paddle.. hmm..
He got cute gifts from her tita Mane (not in the photo), his favorite angrybirds stuff toys.
Here's the whole gang frolicking in the water