This post was a bit overdue because of some internet connection problems that we had for less than a week. Anyway, I still wanted to blog about it because my little one really had fun on this event. We went to the Mall of Asia 2 weeks ago with my friends Nec, Mike and their daughter, Lily. It was Nec who invited us since they have extra tickets and we had it all for free! (super thanks Nec!)
It started at exactly 4pm but we were not able to come to the venue on time since we grabbed some snack before going there. Nec and her family were there on the first appearance of Dora so they got to take really good photos with the mascot.
while Jared had it with other kids at the event
I thought that Spongebob will be there too along with Dora and Boots but too bad Dora was the only one who showed up. I just learned from Nec that Spongebob was in The Block, SM North at that same date and time. Anyway, there were lots of activities and games for kids, freebies for everyone and my favorite of all was the photo booth - the coolest and super "in" thing for parties and other events.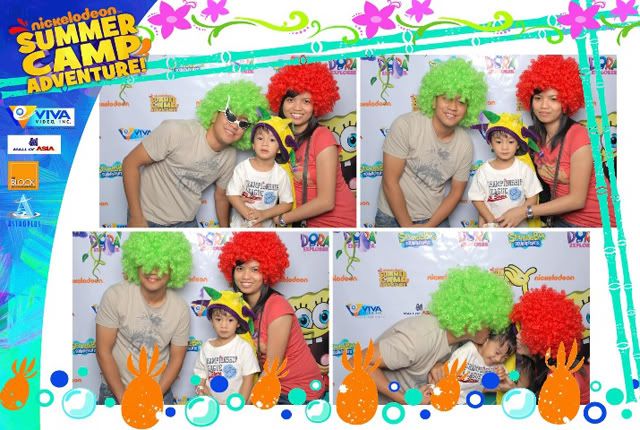 The program lasted only for about more than two hours but we definitely had fun. :)
We went home after dinner which was already past 8 in the evening. And this was our last photo before leaving the mall. I wanted to have that big colorful globe in our background but the cab blocked in and it was just my hubby who took the photo so it came out not that good. Oh well, next time :)