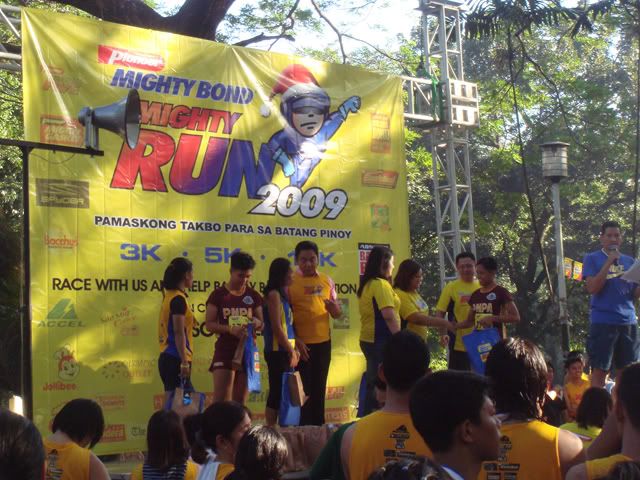 My comeback run after almost 2 months! We arrived at UP a bit early because we still waited for a while before the race started. H wasn't able to come but good thing my sister Arlene was able to join us for the first time. She was fully geared up and ready to race (with me!). It started a little later than scheduled. 5k and 10k runners started at the same time. We all ran 5k except for Cel who did the 10k.
I was still slow and did not beat my PR (as usual!). Got to really practice.. but the best part of this race is the free super yummy
lugaw!
Mine has lots of meat (beef and chicken) and egg. There are also free drinks like sanmig coffee and Bacchus energy drink.
Cel
, who ran the 10k and finished the last among us (of course!) did not get any freebie. So after the race, we headed to the ever reliable Mcdo for another breakfast. And while at Mcdo, my mom texted us that we should drop by her house because she prepared sopas. And we did, so I ate a total of 3 breakfast meals in 3 hours! now I need to run 15k for that :)