My weekend was a bit jam-packed with activities with friends and family but minus the hubby. Unfortunately, he has lots of things to do so wasn't able to join us.
Saturday was Ninong Ferdie's and his daughter Grace's bday celebration in a private resort in Pansol, Laguna. As usual, the one that enjoyed the most was my little Jared :)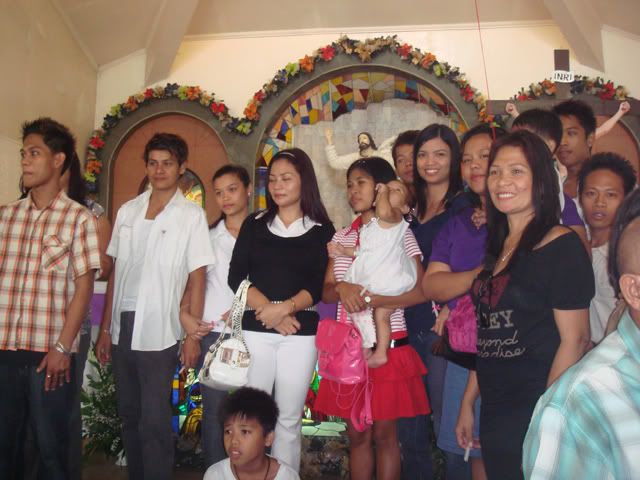 Sunday was the baptism of my new God child, baby Ashley. Sorry for the photo as this was the only one I got (taken by my sis). After that we went to the mall for some Christmas shopping and got home late in the evening.
Oh and I watched Harapan the ABS-CBN Presidential Forum that night which got me so tired and sleepy today. But I still don't know who to vote for (Noynoy or Gordon?). Anyway, I'm not yet sure if I can really vote in the coming election.
Okay it's a Monday again and I wish everyone a great week ahead!