My little boy wasn't able to attend his classes for 3 days because of that viral thing that hit on him. And when he can finally go back to school, it was already their Christmas party. That means he was not able to join their practice for their Christmas party presentation. But even if he didn't practice, he still participated and tried his best to follow the steps.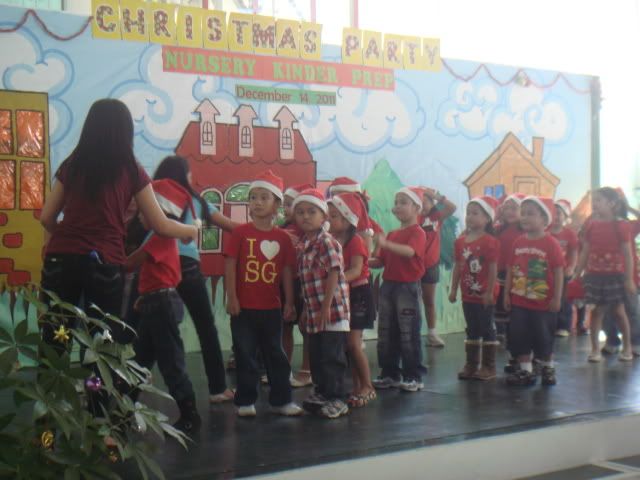 Thanks to our good old camera that got broken when their dance was about to start, I was not able to record a video of their presentation.
Anyway, there were games for everyone - students, parents and guardians. Jared and I joined the newspaper dance and luckily we won! OK, we were not the only winners, thanks to the organizers they chose the last 5 pairs or more than 5 haha!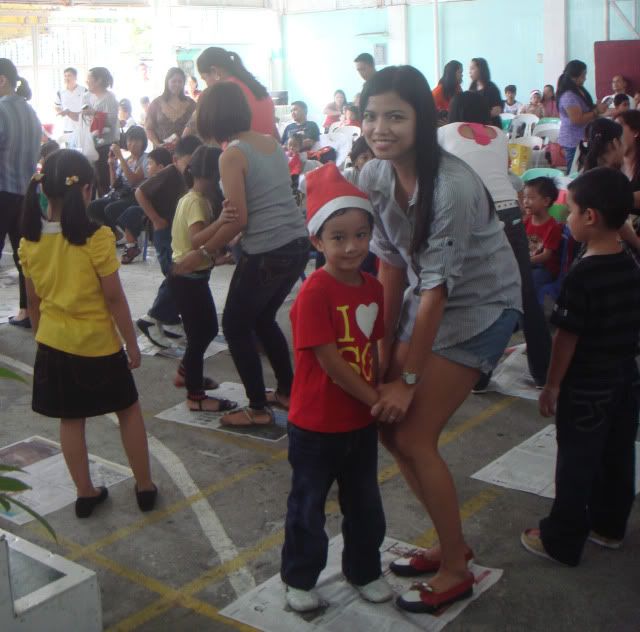 After the program was eating time which is my son's least favorite part. And then the gift giving which he really enjoyed.
The last photo I took with our dying camera..