We went to Singapore lah! more than a week ago. I just really enjoyed our visit to that country - so clean, beautiful and modern. The five-day-vacay is so bitin! There were some places that I wanted to visit but were not able to. I wanna go back! :)

Okay, so we went there with my husband's family (super thanks to my generous MIL!) and stayed at Tita M's house who resides in SG with her husband (Thanks for welcoming us!).
It was a three and a half hour plane ride which is just perfect for a relaxing nap. But my little one did the opposite. He did not want to sleep, instead he spent the whole time on drawing. Thanks to the Cebu Pacific's paper bag which he used as a canvass, I was able to get a very quick nap while he was busy drawing on it.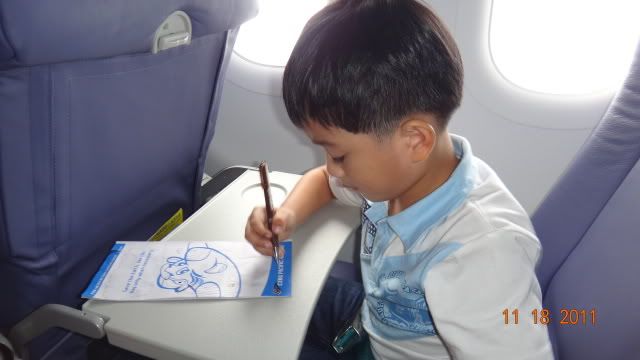 We arrived at the airport at around six in the afternoon, took a cab and headed straight to Tita M's house.
the solis siblings minus their eldest brother who wasn't able to join the trip