We joined the "Kaya natin! Takbo para sa pagbabago" held at Ateneo last Sunday. We chose this race over the one in Roxas blvd because it was more accessible from our place, rate is super affordable (80 pesos only), and I also want to experience running inside the Ateneo campus.



We have not registered yet so we decided to just register on site. Being so unprepared, we didn't even know where the assembly area is so we spent a longer time roaming around the campus. I think we spent 30 minutes looking for the venue.. sigh.. Later did we know that it was at the gym, thanks to the last guard we've asked.

There was already a long queue when we reached the gym. Instead of the usual race bibs, we got a yellow ribbon with the race number written on it as a tribute to President Cory Aquino. There were a lot of speakers before the race was started, mostly politicians. Gov. Ed Panlilio of Pampanga was also there to lead the prayer. After it, all the 3k and 5k runners were off.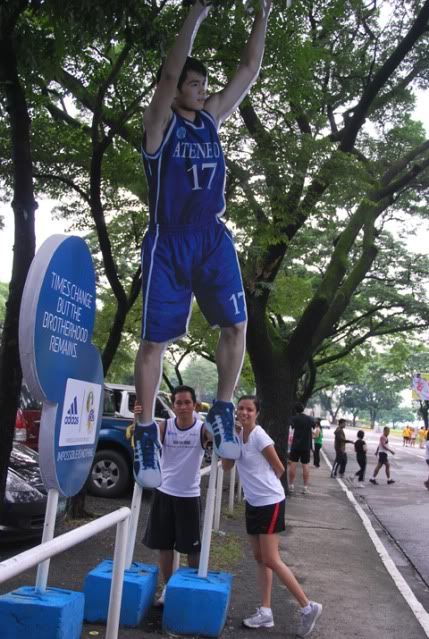 The route was very scenic because of all the trees around. There were also some hilly parts just like in UP. There were a lot of water stations and I was tempted to drink from all of it which made me feel really heavy and made it hard for me to run. I really didn't like my pace on this run. I think I walked half of the time. Hubby and Cel were complaining that they waited so long for me haha! When I reached the finish line, nobody got my number. And so there were really no results and the race numbers were just for show. It was a nice experience though I was a bit disappointed with the results thing.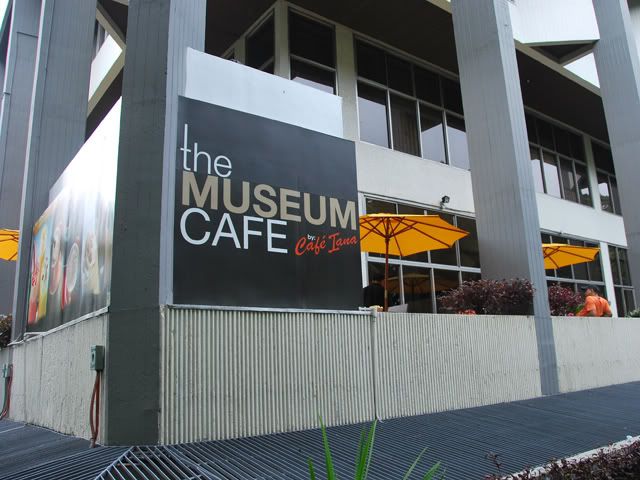 Anyway, we went to UP for our post-run breakfast. This time it was not Mcdo but we all wished that we had eaten at Mcdo. Went to the Museum Cafe at Roxas Avenue in UP. We found out about that place because we got their flyer during our last run in UP.