This post was so long overdue.. I know.. (Why do I always have to start with this line?) We initially planned of going to Enchanted Kingdom but everyone says that the place is jam-packed and super crowded during the holidays so we decided to just go to Subic to visit Zoobic Safari because our little one has been bugging us to visit a zoo again.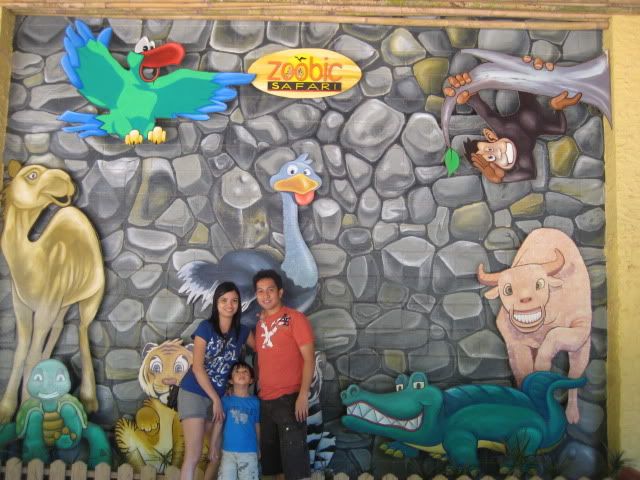 Went there after New Year's day early in the morning and arrived at about 9am. Thank goodness for SCTEX, our travel was a breeze! but not to the whopping increase in toll fees.. (what a way to start the year for motorists!)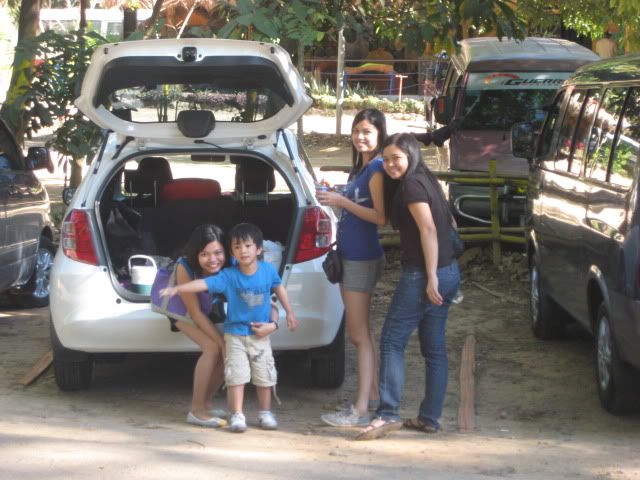 Anyway, entrance fee for adults is P445, kids 3ft and below are free, and our little guy who's over 3ft and below 4ft gets a P100 discount.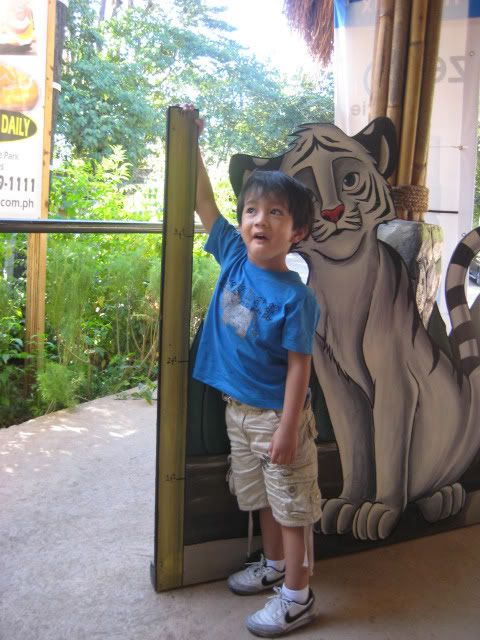 The park assigns 1 tour guide for approximately every 30 visitors. The walking tour was just ok but you won't be able to hear what the guide is saying. The guided tour begins with the aviary or the "Bird Walk" where there is a section where you get to feed the birds on your hands for 10 bucks. Hubby, Jared and my sis tried it while I take their picture.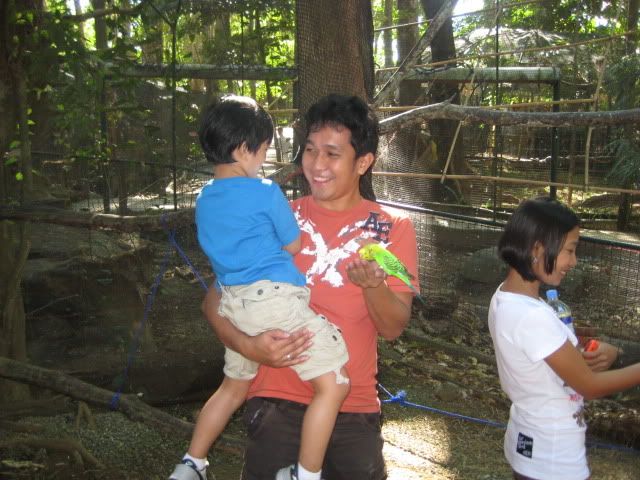 Next was the Zoobic Park where there are pet friendly animals that you can interact with. I personally tried to feed the camel a small leaf and it was fun.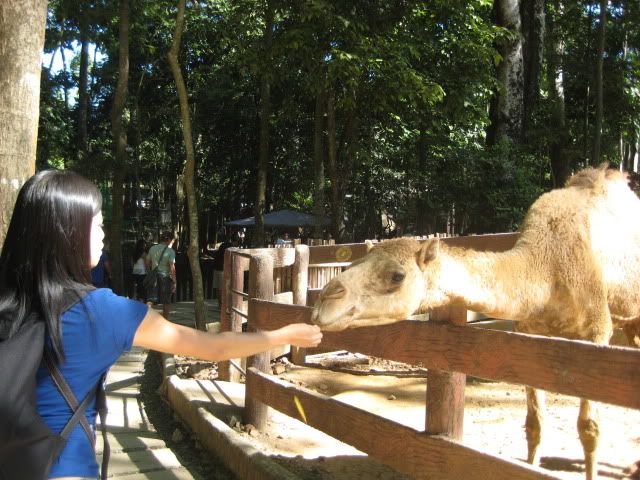 Then there there was an animal show composed of talented dogs, donkey and the amazing Tinikling dancing poodle.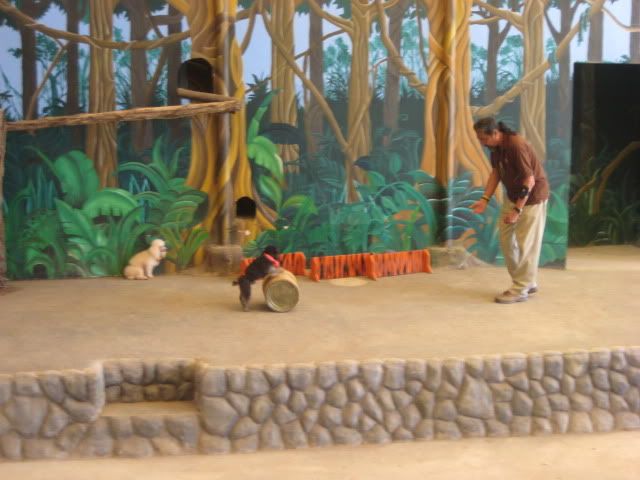 The next was to get to the other area of the park by taking the tram ride or use your own car throughout the tour. We opted for the tram ride or the "tiger train" as what my son calls it.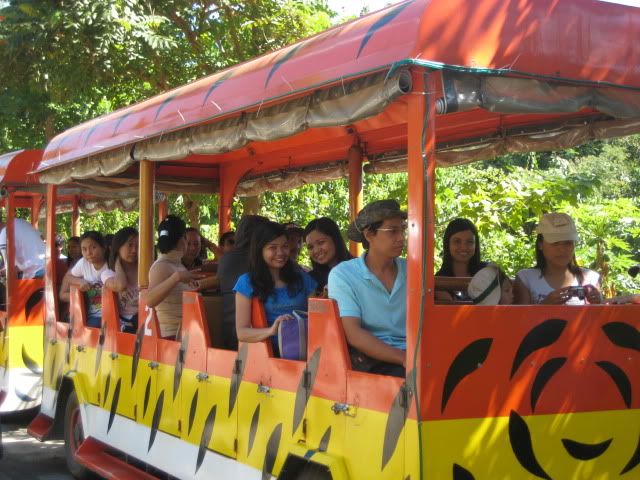 We then toured the Savannah while riding on the tram wherein we got a close encounter with the friendly ostriches that seem to like my youngest sister for some reason.. haha!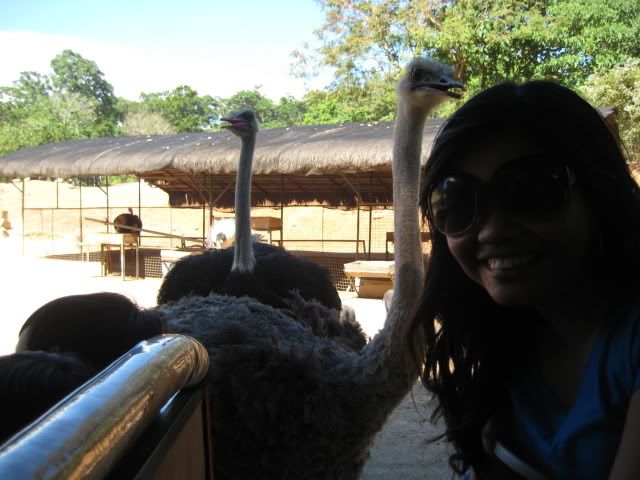 Other areas are the Dear Deer, Zoobic Cave, Forbidden Cave, Serpentarium, Rodent World, Croco Loco, etc.
The main attraction was the Tiger Safari where we boarded the caged jeep that brought us to the open area to see live tigers roaming around freely. It took for only a few minutes so we were not that fascinated at all. And we only saw a few tigers.. maybe we were just not that lucky.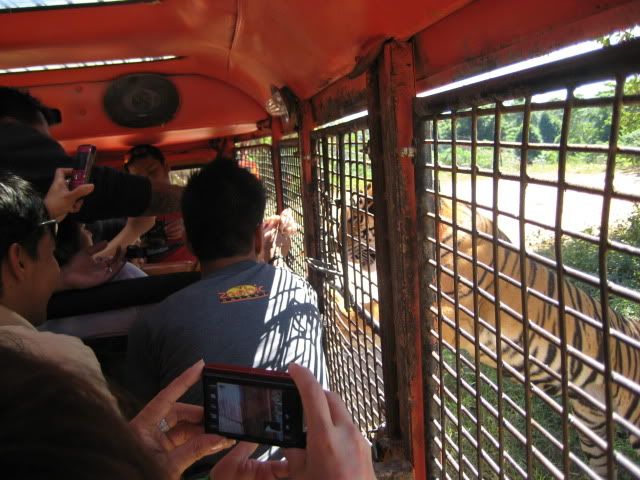 The whole tour took around 3 to 4 hours and we were starving by the time we finished it. We quickly headed to the Tree Top Adventure which is just a few distances away from Zoobic Safari.
There are a lot of awesome packages to choose from. And after a quick lunch we decided to try the Tree Drop Adventure - here, you'll be literally dropped from a 60 foot tree with just the harness supporting your life :). It took us sometime to convince hubby to try it though :) But man, the experience was so thrilling and at the same time frightening, really really worth it! Price is affordable and the staff are so friendly so I highly recommend it. :)