Things have been a little hectic for me lately. My mom was in vacation and the business work was all left to me - the number one thing that's keeping me out of the blogging world. And we've been staying at mom's home to accompany my sisters since she left for her week long vacation. And of course, I was also extra busy in tending to the little one.
Well here are some updates for the past weeks..
1. The holy week was spent in Batangas with the hubby's family. No fasting happened but the opposite. It was all about pigging out and enjoying the beach :)
2. Jared got a new haircut and he's not so cooperative compared to his previous haircut sessions as he has become so ticklish.
3. Attended a wedding in Batangas. The groom was hubby's cousin and my BIL was part of the entourage. What we really enjoyed was the photo booth. Had lots of photos! It was really fun.
4.
Lynette's
homecoming. She was my high school friend who's now living in France with her wonderful family. I thought of bringing Jared with me so he can meet Lynnette's son, Zach. If I remember correctly, the last time I saw her was more than six years ago.. that's too long! so here we are after six years :)
Photos courtesy of
sandra
.. thanks girl! :)
We both already have kids and they're of the same age :)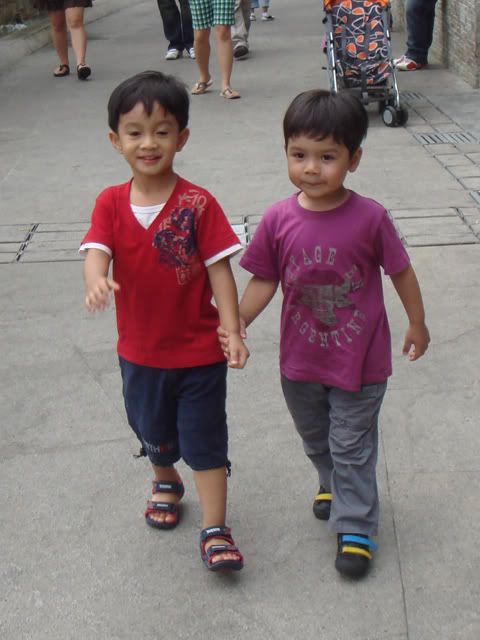 they look like long time friends here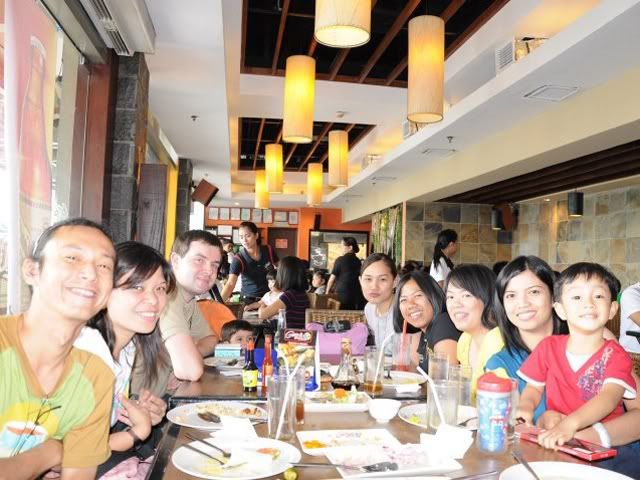 at Gerry's grill, thanks to Lynnette for the wonderful lunch :D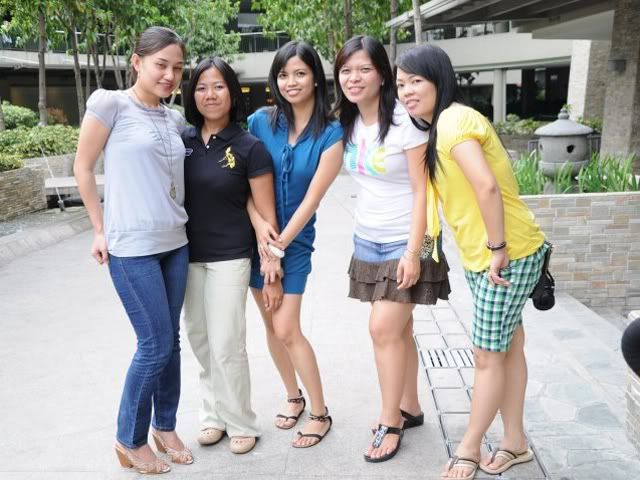 the girls