I've heard a lot of good reviews about this kiddie place in C-5 so H and I decided to bring our little one last Saturday. Our first stop was Ark Avilon Zoo. It was an indoor petting zoo wherein you can get the chance to touch or interact with some of the animals. Entrance fee is 300 pesos for adults and 200 for kids.
At the entrance of the zoo. It looks like the Noah's ark we see in books but I was not able to take a photo of it.
First, we checked out the animals in the cages. There was a pair of puma, tiger, sun bear and jaguar. Other animals were the Malayan Tapir, Silvery Gibbon, White Tiger. There were carps, tortoises, turtles, and different kinds of birds on the middle part of the first floor.
Then we proceeded on taking photos with the friendly birds.
A family picture with the newest member, the orangutan :)
At the bridge, where the alligators, arapaimas and flamingos are located.
On the way to the 2nd floor, you'll see an aquarium with eels, different fishes and a turtle.
The upper floor contains other reptiles, birds and domestic animals like sheep, goat, and horse. There is also a feeding station wherein you get to feed the animals personally but of course with a fee.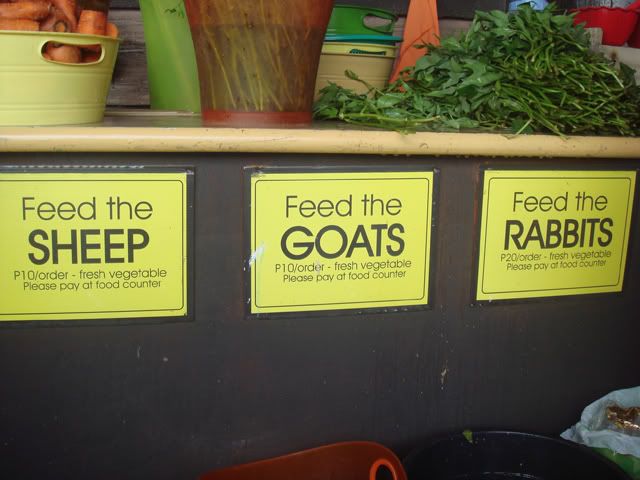 Jared and H tried feeding the hamsters and rabbits and the carrot was finished off in no time at all.
After Ark Avilon and lunch at Tiendesitas, we headed to the Fun Ranch to complete the little one's day out.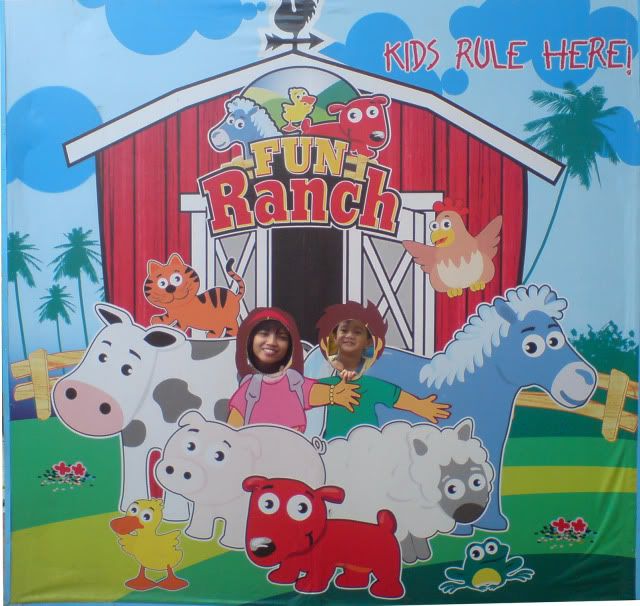 At the Fun Ranch Bridge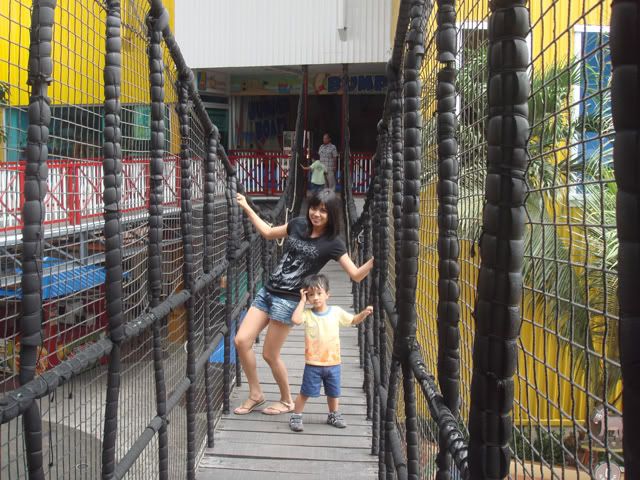 Went to Active Fun so the little one can play and maybe interact with other kids. There were tunnels, slides, balls and other toys to keep the kids occupied while parents can go shopping. In our case, H accompanied Jared inside while I check out other shops outside.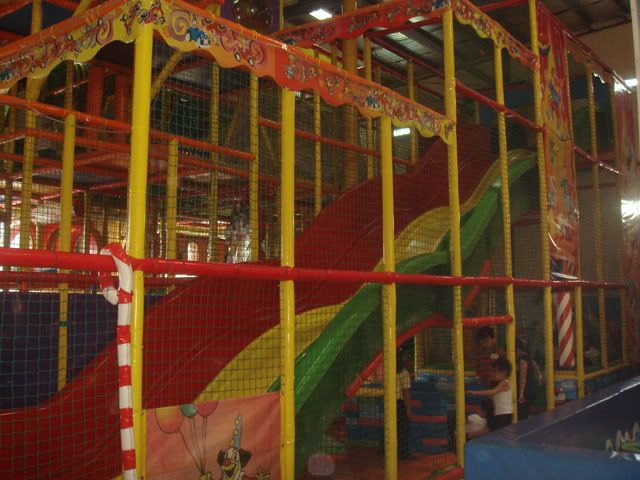 Entrance at active fun is 175 for kids and 125 for adults, both are hourly rates. Don't forget to bring socks, they're a must. But you can buy from them if don't have one.
After an hour at Active Fun we decided to call it a day so we headed to the parking area. But when we got into the car, the little one requested that we go back for a 2nd visit to the zoo so he can see the tiger again. And how can we say no to that? So we headed back. The good thing about going back.. we saw Kuya Kim of Matanglawin (ABS-CBN TV Program) at the zoo. I immediately asked him if we could take his picture with our little one and he gladly obliged :)